Hsin-Lin Tsai, Violinista
Hsin-Lin Tsai ha actuado en varios de los más prestigiosos escenarios de Estados Unidos, Europa y Taiwán, y con artistas tales como Christoph Eschenbach, Sir Colin Davis, Stanislaw Skrowaczewski y solistas de la Orquesta Sinfónica de Boston, Orquesta de Cleveland, Sinfónica de Montréal y Sinfónica de San Diego. Ha sido elogiada como una violinista "extraordinaria" por Richard Dyer, crítico musical del Boston Globe, y el legendario Yfrah Neaman declaró acerca de ella que "no he escuchado a nadie tocar así, con tal sensibilidad, emoción y un sonido tan hermoso en los últimos cincuenta años".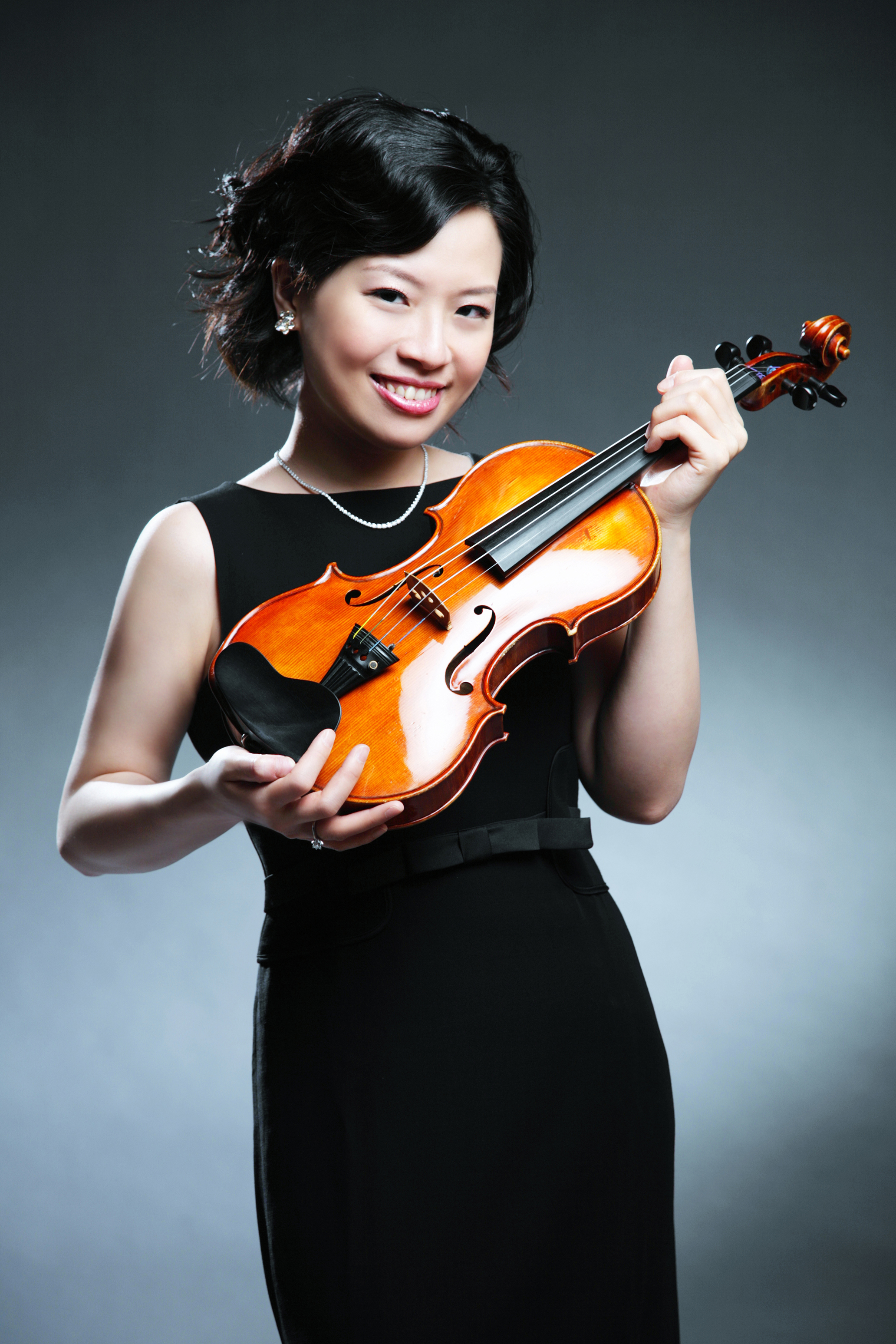 Ganadora del Primer Premio en los concursos National Taiwan Violin Competition y City of Tainan Violin Competition, realizó su debut en el Carnegie Hall de Nueva York. Ha realizado grabaciones en CD para el sello RTVE MÚSICA y ha actuado en directo para Radio Nacional de España, en retransmisiones en directo para toda Europa. Hsin-Lin tsai fue invitada a actuar en el Festival Internacional de Lucerna en Suiza, y ha actuado en varias de las salas más prestigiosas del mundo, tales como el Lincoln Center de Nueva York, el Auditiorio Nacional de Taiwán, y los históricos Symphony Hall y Jordan Hall de Boston. Toca con la orquesta del Ballet de Boston, y junto a Miguel Pérez-Espejo es miembro del dúo de violines L'Étoile Duo, calificado como "antológico" (Martín Llade, revista Melómano). El Dúo está comprometido con las obras de los compositores de nuestra era, y próximas actuaciones incluyen una colaboración especial con la extraordinaria compositora Augusta Read Thomas y una gira de conciertos y clases magistrales en California.
Hsin-Lin Tsai ha sido invitada repetidamente a festivales internacionales de primer nivel, tales como The Internacional Holland Music Sessions (Holanda), The International Musicans' Seminar at Prussia Cove(Reino Unido), Schleswig-Holstein (Alemania), Pro-Cello (Suiza), Yellow Barn y Manchester Music Festival (Estados Unidos), actuando y trabajando con artistas como James Dunham, Gyorgy Pauk y Lorand Fenyves.
Comprometida con la educación y la transmisión de su legado artístico, sus alumnos han actuado como solistas y en recital en salas que incluyen el Carnegie Hall y Jordan Hall. Han ganado el primer premio en concursos internacionales, obtenido puestos en orquestas profesionales, y han sido invitados a festivales internacionales. Ha sido docente en los Cursos Internacionales del Mediterráneo, Boston University, Bridgewater State University, Boston Philharmonic Youth Orchestra y el New England Conservatory. En la actualidad, es profesora en el Boston University Tanglewood Institute, Boston Youth Symphony Orchestras, All Newton Music School y las universidades Tufts y Harvard.
Obtuvo con distinción los títulos de Bachelor of Music y Master of Music en el New England Conservatory of Music de Boston (Estados Unidos), y el prestigioso Artist Diploma de la Guildhall School of Music and Drama de Londres recibiendo una beca completa. Recibió su Doctorado en Violín en la Boston University. Su tesis doctoral, Poulenc Violin Sonata: an Analysis, es una obra de referencia obligada en la materia, consultada por historiadores e investigadores internacionales. Es miembro de la Sociedad Musical de Honor de los Estados Unidos, Pi Kappa Lambda. Sus maestros han sido Harvey Shapiro, Eric Rosenblith, Michèle Auclair, Yuri Mazurkevich, Eduard Schmieder y Erick Friedman.